Connecting Solutions
Professional mail- and web-hosting, virtual and dedicated servers, RIPE services, SSL certificates – we offer a one-stop service.
Benefit from our 17 years of experience.
Your Benefits
You can rely on:

Fair Pricing
Our transparent and sustainable pricing is made for planning reliability and long-term stability.

Personal Contact
So that our solutions actually suit you. Benefit from our 17 years of experience in the field of networking.

Own Engineering
We operate our own servers and network infrastructure building a solid foundation for customized projects.

Geo Redundancy
Distributed services and multiple backups guarantee high performance and resiliance against failures.
100% available
The portal hosttest.de checks continuously the availability of our services and confirms: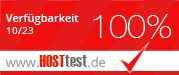 Real-time availability anytime on status.it-df.net.
A+ security
We are committed to deliver strong state of the art SSL/TLS data encryption.
RIPE member
We are official RIPE NCC member, operate our own AS 39083 and as LIR offer various IP services.

Interests in our services?
We look forward to hearing from you.